Urbani Truffle Bar & Restaurant is a unique concept offering the delights of the prestigious Italian truffle combined with the simple excellence of Italian food cooked by our great Italian Chef.
Offering with a sit-down meal, looking for something exquisite, or with delicious cocktails with fresh truffle, served in an enveloping atmosphere at 140 meters tall rooftop of the building Sathorn square on the heart of Bangkok – Thailand.
Since 1852 Urbani has always been dedicated to the world of truffles, and thanks to the work of great men and women it has become a global point of reference and world leader in this sector.

Urbani truffles, sell truffles with health certificate and of Italian origin, the importation into Thailand requires the obligation of this certificate that in the absence of this, the customs does not let the truffles enter.
Urbani truffle in Thailand have certificates.
If you buy from other importer request this certificate to be sure where the truffle came from.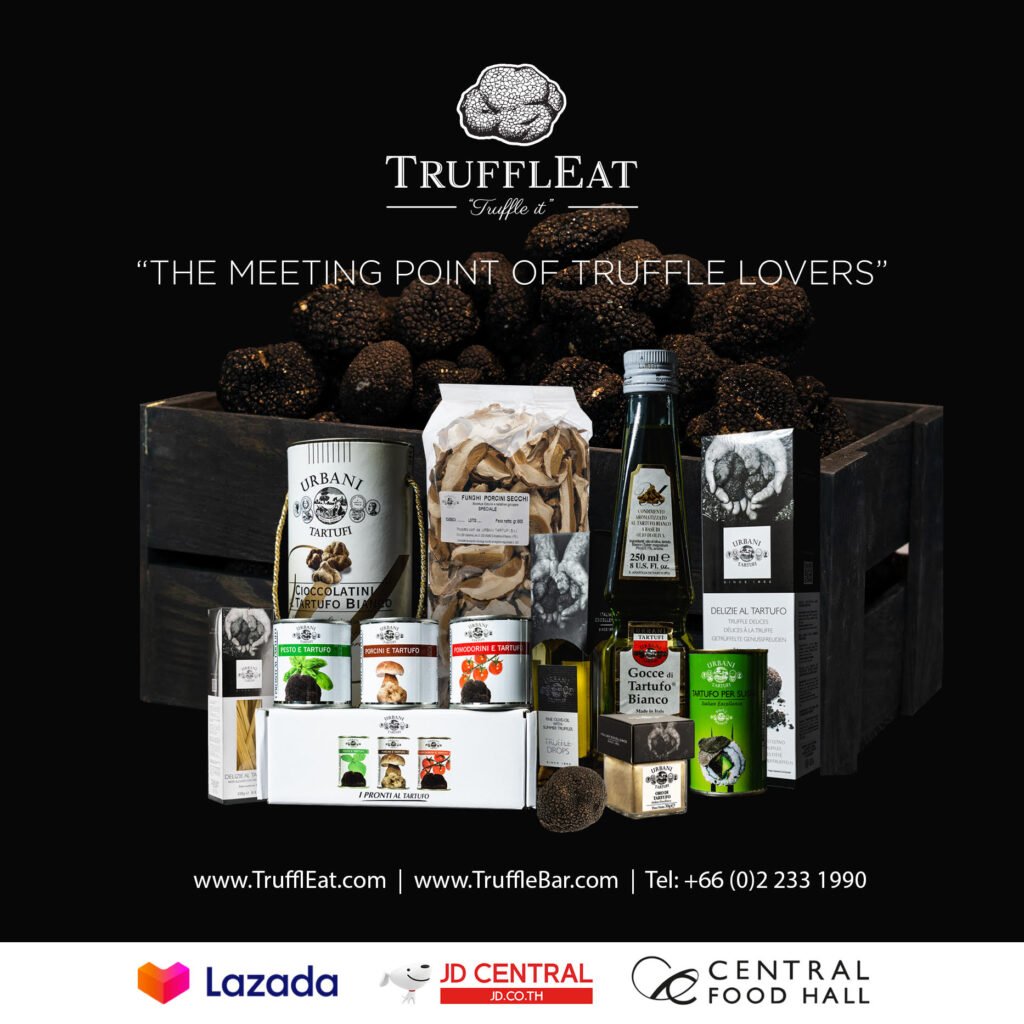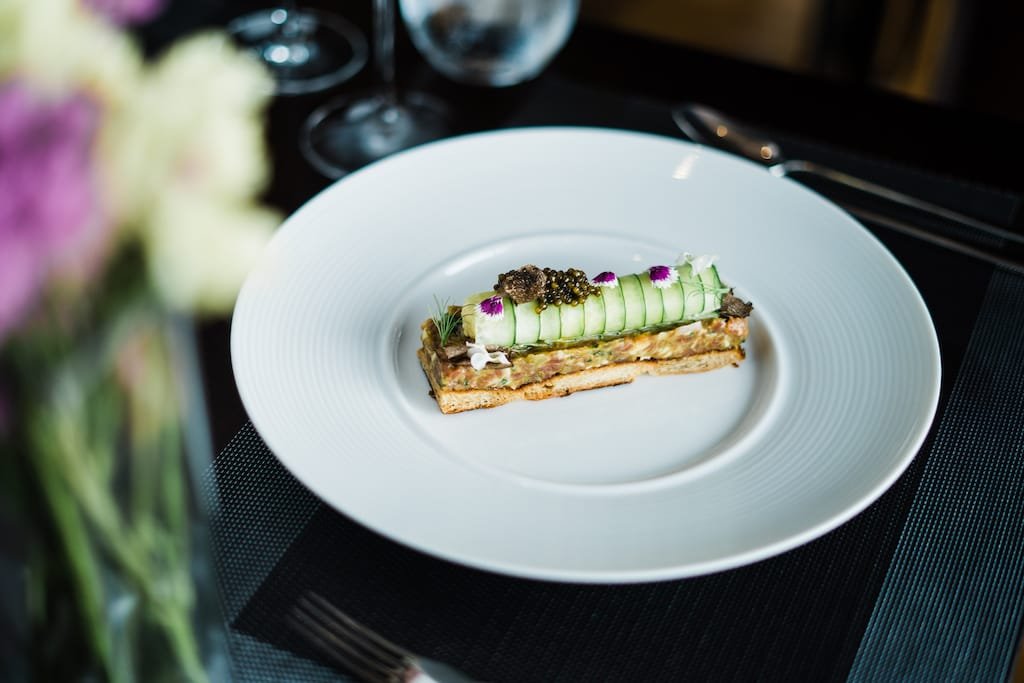 We provide a classic and cozy fine dining experience. Choose from a comfortable coach seat or a seat by the window enjoying a direct view of the bustling heart of Bangkok.

Crafting your culinary journey you can discover the dynamic Italian fine dining experience and other European specialties. We will assist you in making your special event memorable, with seasonal dishes tailored to the needs of your group.
Our Truffle Bar has a warm ambiance and elegant design with seating capacity up to 30 people. Enjoy the experience from the first drink to the last bite of the best truffle in the world. Accompanying your food is not an easy task, you can pick a bottle of your favorite wine from our 250 labels selection! The menus reflect the Truffle philosophy of quality, seasonality, and simplicity. The Truffle creation dishes change continuously according to the season and the fresh ingredients, it is constantly evolving with the Chefs inspirations. A selection of Oysters, caviar, and raw seafood is also available at our Bar and you can select directly with the Chef your favorite combinations.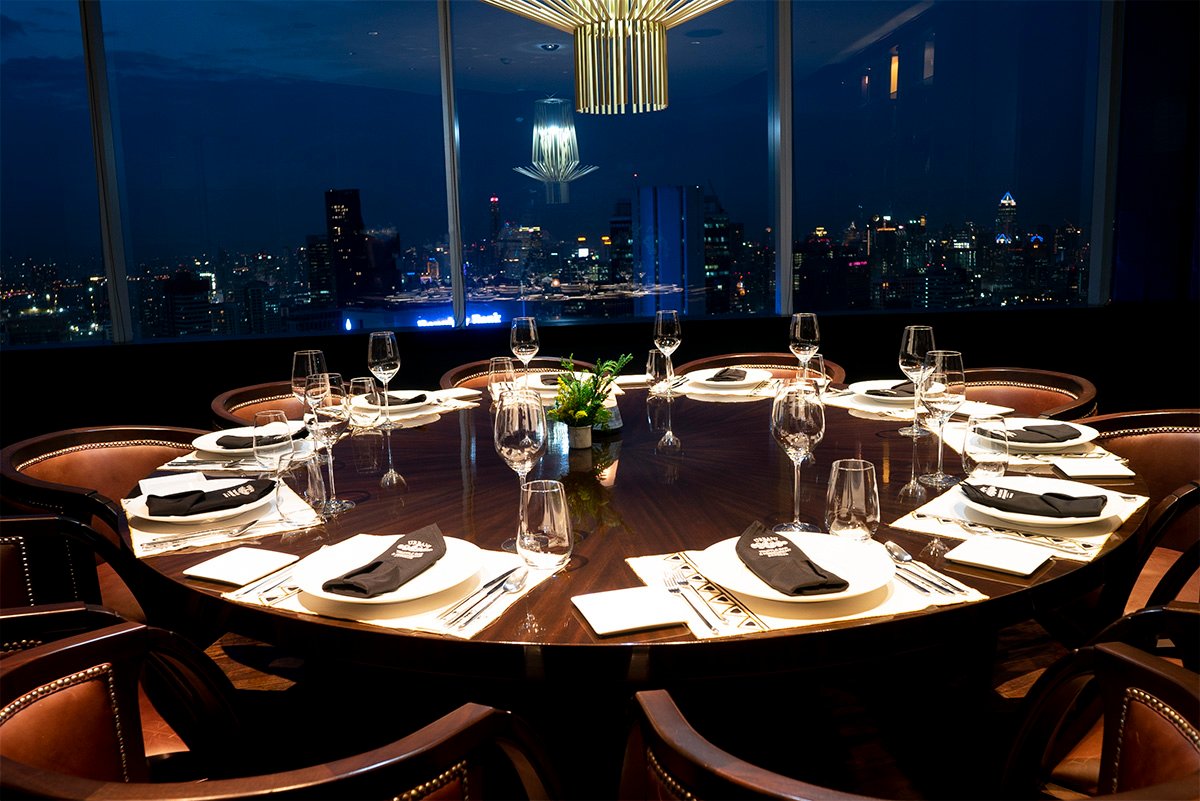 VIP's private room is always remarkable efficient and unique. Virtually every dish is made from our kitchen from the freshest ingredients. We can personalize your meal with a bit of time notice because the preparation for a special guest often starts well ahead of their arrival.
Larger groups upon prior request may be seated in VIP private room where they can enjoy intimacy while ordering off the menu or from a special menu. The VIP room aims to make your dining experience as enjoyable and memorable as possible.
In recent years the Urbani brand has broadened its rich offering with new products that are picked fresh from the understory to reach the table with unmistakable quality and taste, thanks to the initial careful selection of the product and very modern methods of packaging and preserving.
Today Urbani offers a wide choice of dried and frozen mushrooms (porcini, spugnole, galletti and trombette mushrooms and others) and berries (blackberries, raspberries, red currant and black currant)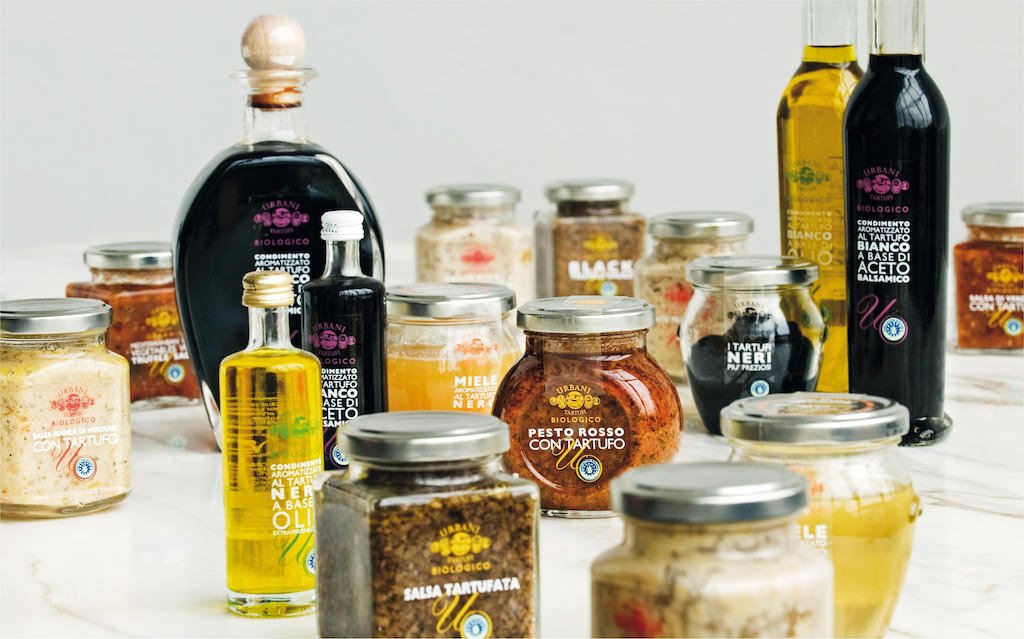 • Romantic scenic view of Bangkok bar & restaurant • Best Italian Restaurant in Bangkok • Well presented and delicious food! • Lovely Italian resturant! • Mouthwatering dishes cooked to perfection • Yes, yes and yes ! • Very good dinner with surprises to celebrate birthday • A great Italian restaurant • Perfect Perfect Perfect!
• Top Italian restaurant in beautiful location in Bangkok! • Excellent Italian for vegetarians • Fabulous tasting menu • Delicious food in a nice setting • Great Italian Food in Bangkok• Non forgettable dinner • Nice dinner with beautiful view • Exclusive Truffle-tasting experience in Bangkok. • Very good Italian • Great ambiance and amazing food
• Great Italian restaurant! • Highly recommended • Really Great Restaurant, Good Food, Good Service, make good balance between all tastes, highly recommended • Yummy contemporary Italian cuisine in BKK • a wonderful discovery • EXCELLENT AND CONSISTENT, My personal favorite • Best restaurant ever • Excellent Italian food, Magnificent Italian food in Bangkok - impeccable hospitality, service an, Great place to eat near Sathorn Road
• Fantastic surprise menu!• A pleasant surprise tucked away in busy Bangkok • The best of fine dining... Excellent food, service and ambience • A very fine way to start my Bangkok layover/holidays. • So Bangkok is in Italy? • The Michelin Stars • best Italian restaurant in Bangkok • food!, #1 in Bangkok, A restaurant of the highest quality, Superb quality Italian food, Numero Uno in Bangkok
• Probably one of the best in Bangkok, A touch of class in Bangkok, • Excellent value for top quality cuisine. Highly recommended!, • #italiantaste #elegance #friendship: All in one restaurant., • Simply amazing • One of the best restaurant in the city • WOW WOW AND WOW • Very good choise! To Really Enjoy Bangkok, You Have To Visit Urbani Truffle Bar • Italian treasure in sathorn. A hide-away well worth discovering • Truly fine dining
• A great escape for great food in a great city. • Amazing food a must-eat for foodies in Bangkok • Sophisticated yet simple Italian food • Italian Fine Dining • went back again and everything was even better • Delicious delicious delicious • The best chef in Bangkok for Italian food • eccellenza e qualità, • Excellent service as expected • Excellent and best value for money.
• Wonderful Classy Italian Dinning • Great Italian food and wonderful setting • Great Italian place in Sathorn Area BKK • EcceziInnovative Italian Cuisine • Amazing experience in Urbani Truffle Bar.Exceptional, • onale, Buono come in Italia, Truffle Pasta, • Best Restaurant Ever & Best Staff • Feels like you are in Italy • Amazing food and very romantic! • Wonderful evening tonight!
• Excellent Italian Food and Service in Bangkok • Delightful • Perfect for a special evening • Amazing rooftop! • Spectacular food • Outstanding • Beautiful sunset dinner • great experience • Probably the best Italian we've ever visited • Best BKK sky bar • Italian restaurant • Great restaurant and Polite staff. • a wonderful dining experience • A piece of Italy in Bangkok
• Food and drink • Excellent authentic Italian food • Amazin, • zing view for cheaper price! • Great food and excellent service • Best Italian food in Bangkok Thailand! ! ! • Beautiful view • Excellent food and service at Truffle Bar • Best Italian restaurant • Breathtaking Nightview • Fantastic Italian Experience in Bangkok • Great time • Excellent Italian food and service • Delicious food, excellent service
• Great birthday night dinner • Best resturant experience I've ever had! • Great vibe & great service!! • First Time on the 390th floor! • Great service with excellent meal • Amazing night!, Real Italian feeling• AmExcellent Italian restaurant with very friendly staff • azing rooftop in family • Great for couples • Great place to relax • Great skybar and restaurant in Sathorn