Urbani truffles, sell truffles with health certificate and of Italian origin, the importation into Thailand requires the obligation of this certificate that in the absence of this, the customs does not let the truffles enter.
Urbani truffle in Thailand have certificates.
If you buy from other importer request this certificate to be sure where the truffle came from.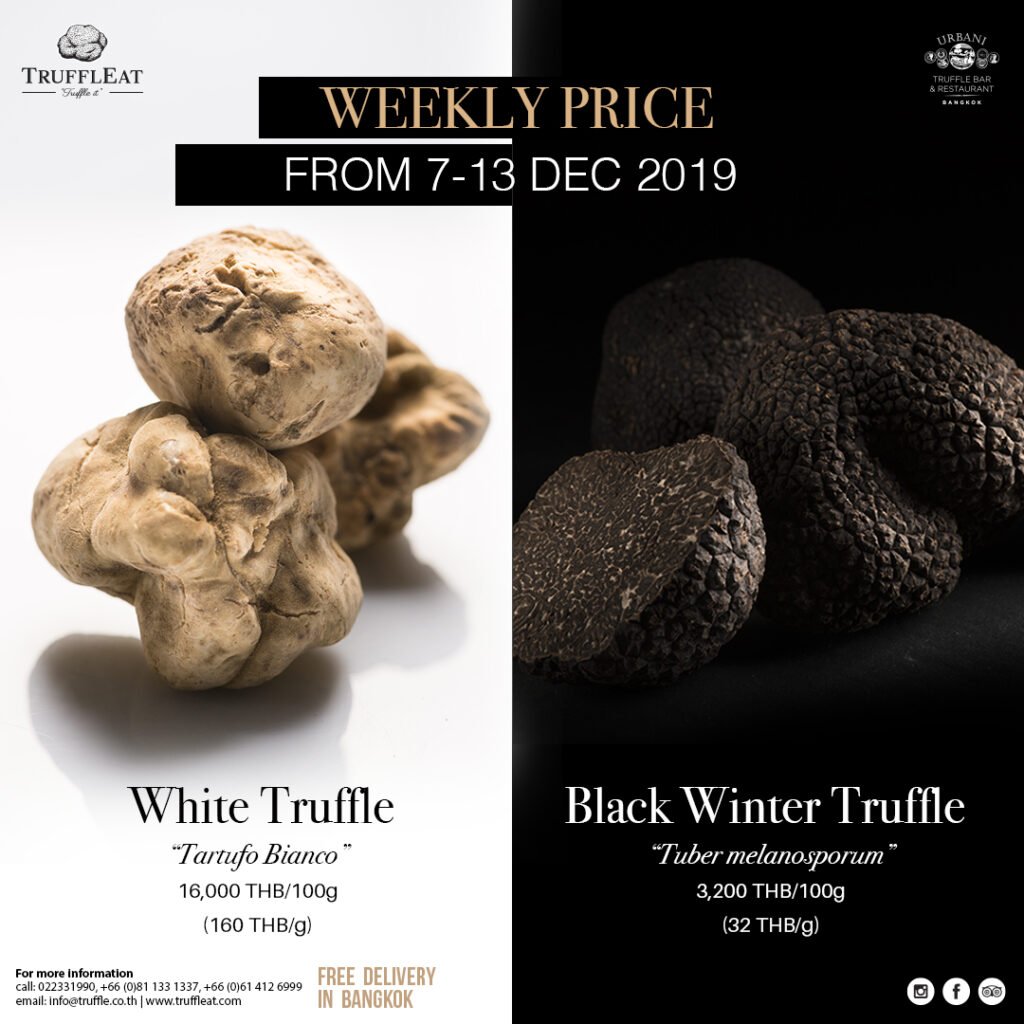 FRESH TRUFFLES
AVAILABLE NOW
"Weekly Price Update"
ราคาประจำสัปดาห์ ตั้งแต่วันที่ 7-13 December 2019
*****
White Truffle "Tartufo Bianco"
16,000 THB/100g
(160 THB/g)
*****
Black Winter Truffle
"Tuber melanosporum"
3,200 THB/100g
(32THB/g)
*****
Info at:
สั่งซื้อได้แล้ววันนี้ ! INBOX หรือ โทร: 022331990, +66 (0)81 133 1337, +66 (0)61 412 6999call: 022331990, +66 (0)81 133 1337, +66 (0)61 412 6999 | email: info@truffle.co.th | www.truffleat.com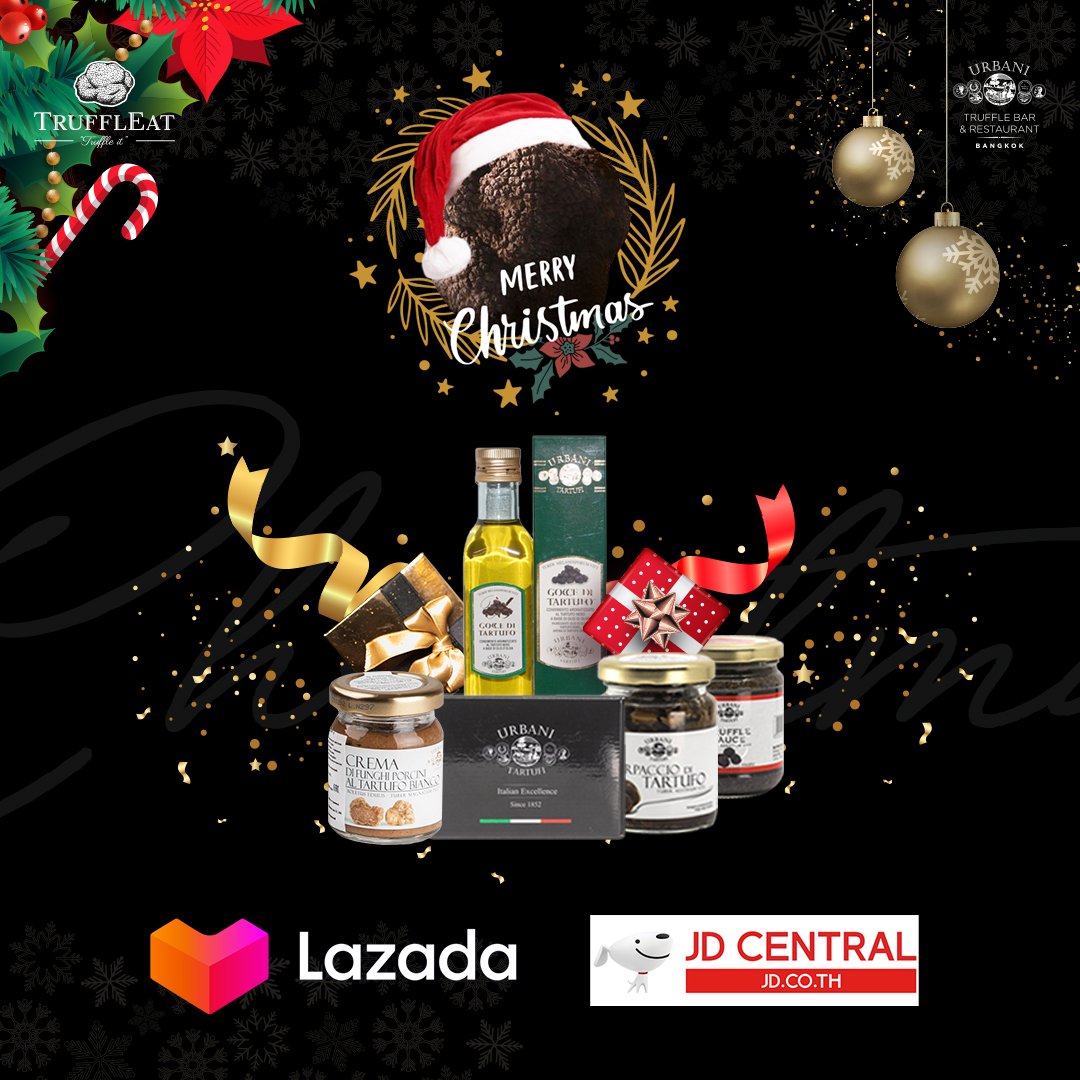 Shop Now!
Add the unique and aromatic flavour of truffles to dishes for any occasion.
Meet Truffled Products at online Shop below
Vegetarian Menu
3.900 Baht++*
Five course Menu
3.900 Baht++*
Seven course Menu
5.500 Baht++*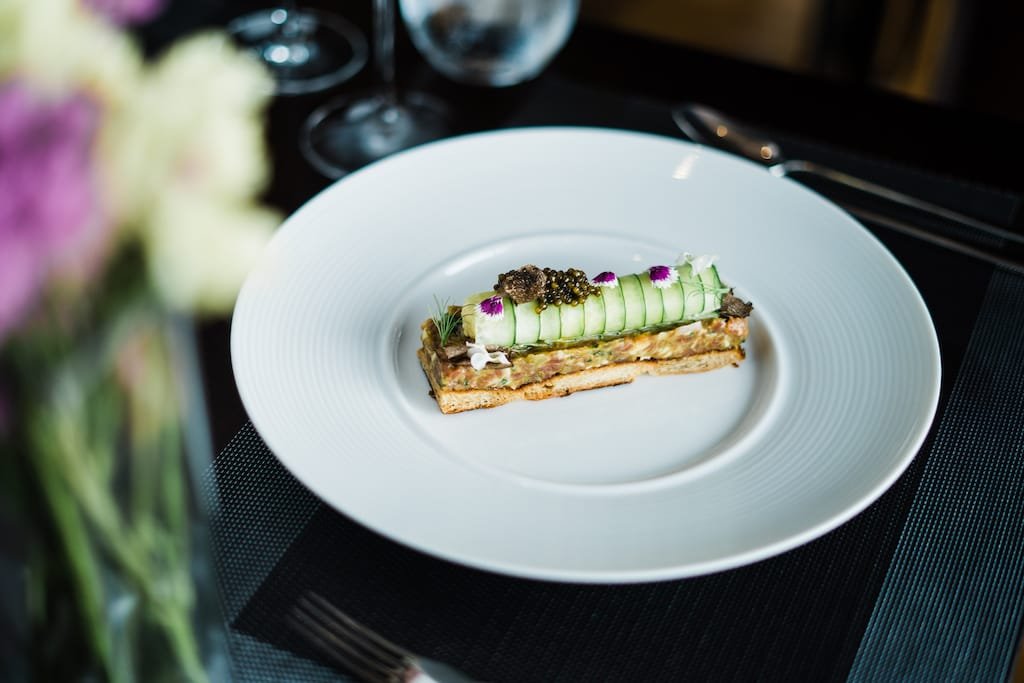 We provide a classic and cozy fine dining experience. Choose from a comfortable coach seat or a seat by the window enjoying a direct view of the bustling heart of Bangkok.

Crafting your culinary journey you can discover the dynamic Italian fine dining experience and other European specialties. We will assist you in making your special event memorable, with seasonal dishes tailored to the needs of your group.
Our Truffle Bar has a warm ambiance and elegant design with seating capacity up to 30 people. Enjoy the experience from the first drink to the last bite of the best truffle in the world. Accompanying your food is not an easy task, you can pick a bottle of your favorite wine from our 250 labels selection! The menus reflect the Truffle philosophy of quality, seasonality, and simplicity. The Truffle creation dishes change continuously according to the season and the fresh ingredients, it is constantly evolving with the Chefs inspirations. A selection of Oysters, caviar, and raw seafood is also available at our Bar and you can select directly with the Chef your favorite combinations.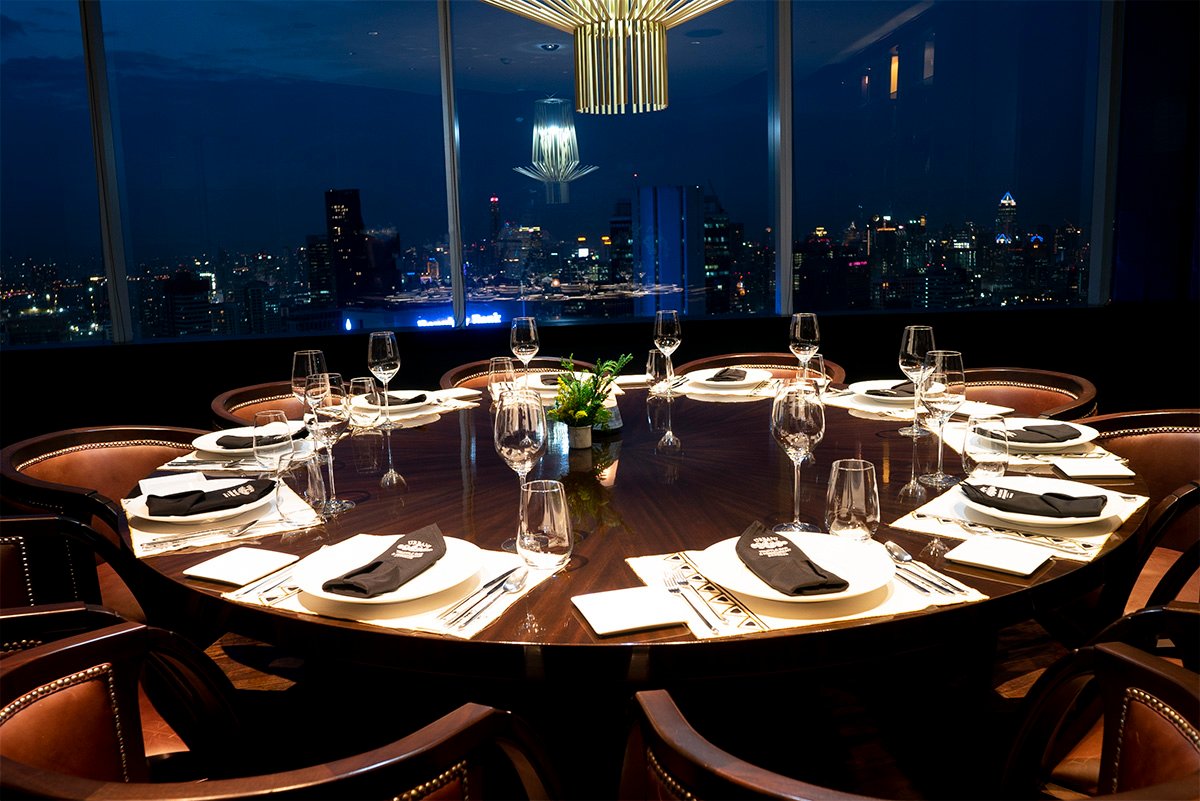 VIP's private room is always remarkable efficient and unique. Virtually every dish is made from our kitchen from the freshest ingredients. We can personalize your meal with a bit of time notice because the preparation for a special guest often starts well ahead of their arrival.
Larger groups upon prior request may be seated in VIP private room where they can enjoy intimacy while ordering off the menu or from a special menu. The VIP room aims to make your dining experience as enjoyable and memorable as possible.
In recent years the Urbani brand has broadened its rich offering with new products that are picked fresh from the understory to reach the table with unmistakable quality and taste, thanks to the initial careful selection of the product and very modern methods of packaging and preserving.
Today Urbani offers a wide choice of dried and frozen mushrooms (porcini, spugnole, galletti and trombette mushrooms and others) and berries (blackberries, raspberries, red currant and black currant)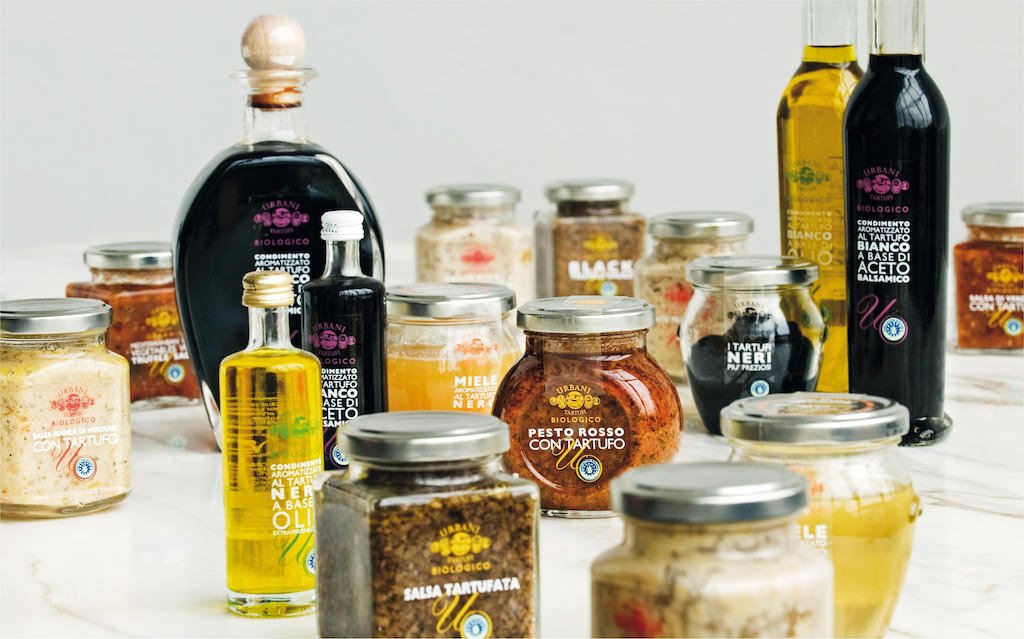 Using Urbani Truffle Products to create simple, yet delightful recipes for your next event. Come to try our truffle products at Urbani Truffle Bar & Restaurant
White
Chardonnay, Santa Carolina, Chile….360
Gewurztraminer, Alto Adige DOC, Italy….360
Costa Di Giulia, Toscana Italy….350
Sauvignon Blanc, Yalumba, Australia….330
Red
Chianti, Barone Ricasoli….380
Chateau Lalene Cuvee Prestige Bordeaux Superieur….370
Cabernet Sauvignon, Yalumba, Australia….330
Pinot Noir, Stone Bay, New Zealand….330
Sweet, Prosecco, Rose
Gewurztraminer, Robertson Winery, South Africa….360
Prosecco, Italy….310
Antares Rose, Cabernet Sauvignon, Chile….290
Italian of the Month
Fiano Trentenare Paestum, San Salvatore, Italy….360
Rosso Colli di Parma DOC Barbera, Italy….360
Champagne
CH4_Cristal Louis Roederer, 2009….14,900
CH3_Dom Perignon….14,900
CH2_Veuve Clicquot Brut….4,700
CH1_Moet & Chandon, Imperial Brut….4,500
CH5_Piper Heidsieck, Cuvee Brut….4,390
Sparkling
S4_Cuvee Prestige Franciacorta Brut, Italy….3,600
S7_Prosecco, IL Grigio Spumante Brut, Italy….1,750
S6_Prosecco, Rivani Spumante, Italy….1,690
S3_Prosecco Collavini DOC, Italy….1,590
S2_Prosecco Riondo, Italy….1,560
Rose Wine
P2_Tavel La Comballe, Cote Du Rhone, France, 2012….4,200
P4_Bolla Bardolino Chiaretto, Italy….1,770
P3_Cabernet Sauvignon, Antares, Chile….1,350
Sweet Wine
W48_Chateau Doisey Vedrines Sauternes Grand Cru Classe, 1993….7,500
W37_Muscat, L'Ecru Firriato, Passito, 2014….3,450
W50_Chateau Jany, Sauternes, 2015….2,750
W49_Chateau Le Thibaut, Monbazillac, 3.75c1, 2014….2,350
W38_Moscato D'Asti, Prunotto DOCG….1,900
W72_Gewurztraminer, Robertson Winery, South Africa….1,750
*All prices are in Thai Baht and subject to 10% service charge, 7% government tax*
*Corkage charge 1,000 Baht per bottle for wine and 2,000 Baht per bottle for Champagne and spirits*